Aggie Enterprise training will deliver the knowledge, skills and abilities to successfully navigate at go-live on July 1, 2023.
Aggie Enterprise training is being delivered in two phases:
Phase 1 kicks off August 8, 2022 with the Chart of Accounts eLearning courses, which will be followed by additional instructor-led training sessions beginning fall 2022. Please note that completion of both eLearning courses is a requirement to register for the instructor-led sessions when they become available.
Phase 2 begins in February 2023 and encompasses formal training on Oracle Cloud Financials and Enterprise Performance Management systems.
All current users of Kuali Financial System (KFS), FIS-Decision Support (FIS-DS), and AggieBuy have been assigned two Chart of Accounts eLearning courses, which must be completed by Sept. 30, 2022 in preparation for instructor-led training.  UC Davis employees not formally assigned training, are still encouraged to take both courses, as they are intended to build foundational knowledge about the new UC Davis Chart of Accounts. 
Directly access the courses by following the links below. Note that the courses must be taken in order as the first course is a prerequisite to the second.
Please check the Aggie Enterprise website for updates on training activities. If you have any questions or difficulty accessing Chart of Accounts eLearning, contact the CCT team at aggieenterprise@ucdavis.edu.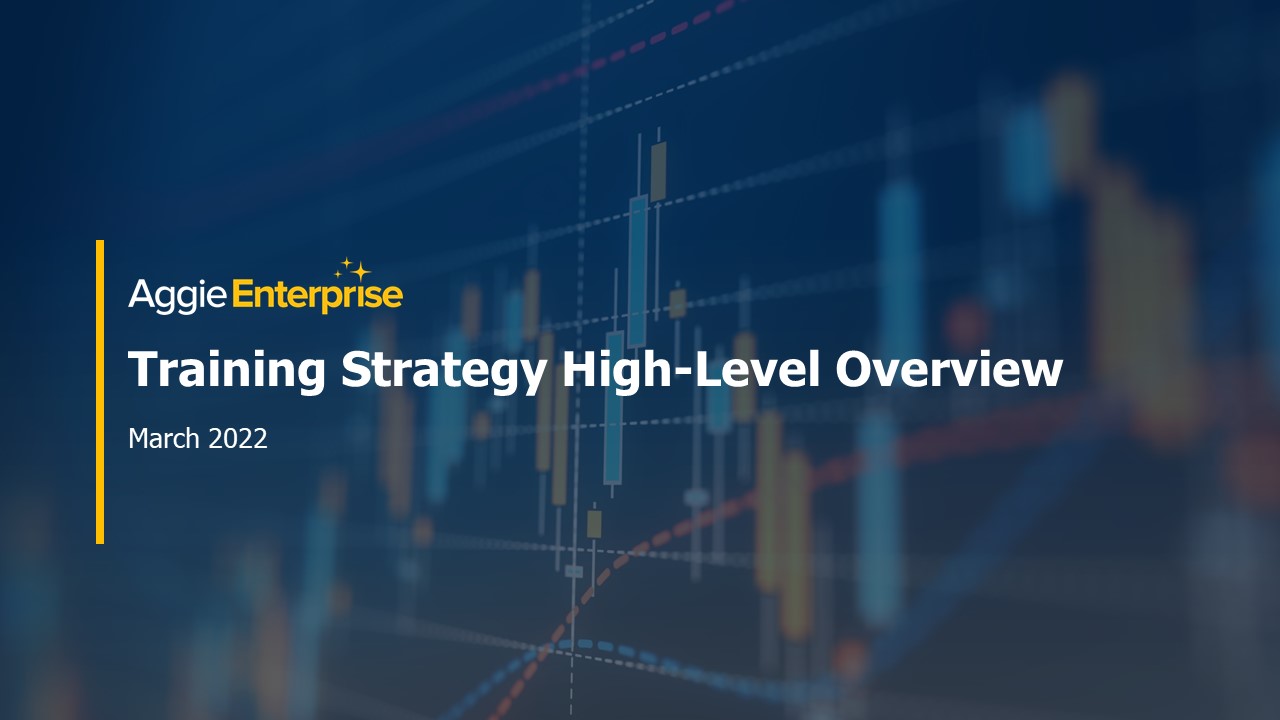 Training Strategy High-Level Overview
Learn more about the training strategy developed to support end users' transition from the current state to the future state. (PDF download)
Sign up for the Spreadsheet newsletter to keep up with all things Aggie Enterprise.